Control individual pool and spa functions, lighting, and water features from the convenience of your home. Virtually every function of your pool and outdoor systems can be controlled. Automate daily pool equipment functions, such as filtration, sanitation, and cleaning and create one-touch macros. From water treatment products that condition, filter and purify your water, to energy-efficient systems that ensure your water pressure is just right, our residential solutions are making a difference in homes around the globe.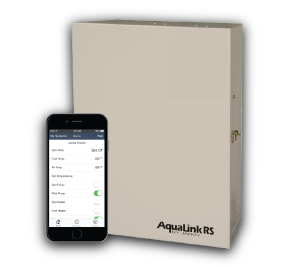 Jandy Pro Series AquaLink PDA
PENTAIR
COMFORT AND PROTECTION AT HOME Pentair helps make life at home safer, easier and more comfortable. Our capabilities extend to safe drinking water, well tank solutions, pools and spas, heated floor technology, flood protection, and more.
SOLUTIONS AT HOMEPentair's energy-efficient water treatment and filtration products, residential water systems, and specialized heat management systems blend convenience and conservation.
ENERGY-EFFICIENT RECREATIONPentair is at the vanguard of pool management, and we also provide products for marine and RV applications. Pentair's high-performance, pumps, filters, cleaners, heaters, lights, and automation systems make for a user-friendly — and earth-friendly — experience.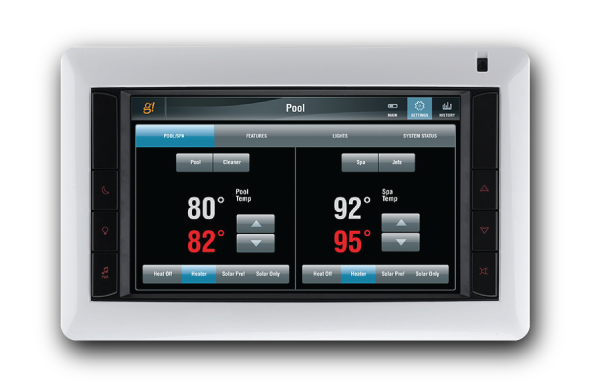 Feature-rich, complete pool and spa control –
Schedule filter pumps, cleaning equipment, pool and yard lights, or any other water feature directly from the AquaLink Wireless Remote or control your pool from your smartphone, tablet, or any web‐connected device when you add iAquaLink to your PDA system. AquaLink RS systems are fully integratable with home automation systems and feature our patented seasonal adjust technology, which can modify schedules throughout the year for substantial additional energy savings. We deliver the ultimate pool/spa automation experience, whether sitting poolside, relaxing in the spa, or lounging in a hammock – enjoy wireless remote control of your pool, spa and landscape lighting.