Smart lighting adds elegance, ambiance, convenience and energy efficiency to your home. Raise or dim any light in the room or the entire house with a single touch. You can automate your lighting to respond to your schedule without any touch at all. It's not just smart, it's brilliant.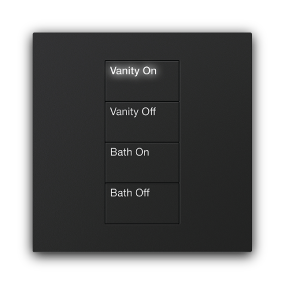 Lutron Palladiom
Live in your comfort zone every day –
Control lighting and appliances throughout your home remotely from your smartphone or tablet. You can dim lights while watching a movie or having dinner, or schedule lights to turn on and off while you are on vacation. Save energy with unparalleled total home control. Integrate the control of all your light, interior and exterior, electric light and daylight. The system also integrates with other manufacturers for audio-visual and HVAC control, as well, for broader control of your home environment. And it does all of that while saving energy. So you're not only choosing a system that will redefine your way of living, you're also investing in a system which can pay for itself over the life of your home.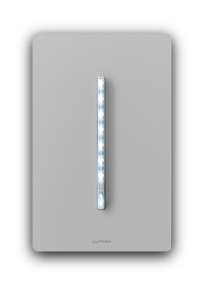 Lutron GRAFIK T Dimmer