Our control systems allow every member of the family to easily operate even the most sophisticated home theater. With one-touch control and automation of audio, video, and lighting systems, we eliminate the clutter and confusion of multiple remotes, so more time can be spent enjoying the home cinema experience. A high-end home theater is more than just the sum of its components. Whether you use it for movies, sports or gaming, you'll probably want to extend the experience to other features within the house.
Make your entertainment work for you –
Do you want the lights to dim automatically when your movie starts to play? Since smart home solutions allow for systems in your home to "speak" to each other, we can program your lighting - and even your temperature - to react to your home theater.Since your smart house "knows" when you're watching something, it can respond appropriately when distractions intrude on your viewing experience by pausing the movie, raising the lights and notifying you that someone is at the door. Smart entertainment is all about making your high-end home entertainment experience work for you.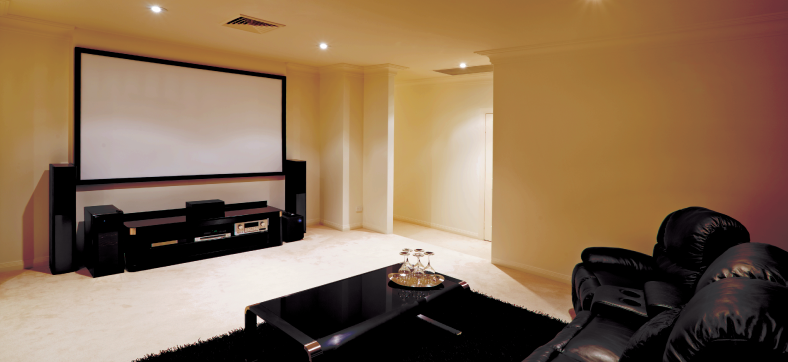 AUDIO
No smart home would be complete without the right audio to compliment your lifestyle. For your home theater or for entertaining, you need to have speakers. We can integrate in-ceiling speakers, in-wall speakers, subwoofers, soundbars and outdoor speakers into your smart home system.For audio throughout your house consider a whole home, or multi-zone audio system, speaker selector. For those on the go, make sure you have some earbuds or headphones – or if you want to stream sound out loud, a portable Bluetooth speaker may be the answer for you. Don't forget to add an IR repeater so you can use your remote control to operate all your AV components behind closed doors.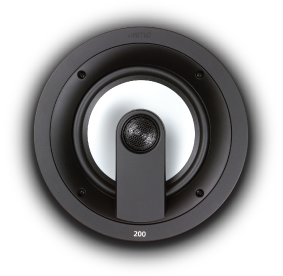 Jamo IC 208
ELAN audio amplifiers deliver feature-rich solution for whole-home audio systems.

12-Channel Analog Power Amplifier (A12)

6-Channel Analog Power Amplifier, rack ears included (replaces Z660/Z661)

12-Channel Digital Power Amplifier, rack ears included

2-Channel Analog Power Amplifier, rack ears included (replaces Z300/Z301)
SPEAKERS
The new ELAN speakers help deliver exceptional entertainment experiences for systems of all sizes. This new line responds to direct requests from ELAN dealers for us to get back into speakers. And we've done so in a way that speaks to the sound signature you expect from ELAN. ELAN Speakers are available for every installation project, from high-performance distributed audio and home theaters to just a bit of background music. And of course, with all the elegance, sophistication and performance to match with any ELAN Entertainment and Control System.