Hunter's focus is to develop innovative, professional products for efficient irrigation. Their proven water-saving products combine efficient water use with sustainable design, allowing the products to last for years in outdoor environments. In the hands of a professional contractor, Hunter products will help save water, no matter what type of landscape is being irrigated or where it's located.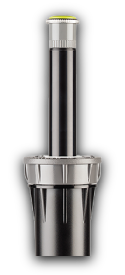 PRO-SPRAY PRS40
SPRAY BODIES
Spray bodies have many names: pop up sprinkler, sprinkler head, mist head, or sprinkler and they are the true workhorse of any irrigation system. Hunter has developed a lineup of rugged sprays bodies that are built to last, including the PS Ultra for residential needs and the Pro Spray®, for residential or commercial applications.
NOZZLES
Sprinkler nozzles are an important, but often overlooked component of well-designed irrigation systems. The proper nozzle ensures accurate, even delivery of water in the pattern you need. Hunter offers an assortment of nozzle options for any lawn sprinkler system — adjustable, fixed, specialty nozzles, and revolutionary MP Rotator nozzles.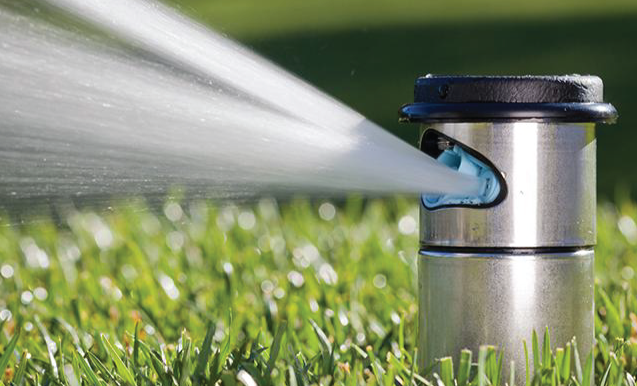 WHY WE LOVE IT?
The MP Rotators are a great choice for new systems, as they provide immense range flexibility, decrease material costs, and provide better system efficiency. MPs are also perfect for revitalizing older systems—a retrofit can solve both low pressure and poor coverage problems. It applies multiple streams of water slowly and evenly, mimicking natural rainfall that gently soaks into the soil without runoff. The various streams of the MP Rotator allow it to target all areas of the landscape evenly, yielding superior uniformity over traditional spray nozzles. Even with a longer run time than sprays, the MP Rotator still saves water because of its slow application rate and even coverage. It's been proven to reduce system water usage by 30%!
An automatic sprinkler system not only protects the investment of an attractive landscape, they also save time, water and money!