If there's one thing that changes all the time, it's the weather. That's why it's critical to have a heating and cooling system that can quickly and efficiently respond to those changes. Once your HVAC is integrated into your home automation system, you'll have instant feedback and control over every zone of your residence.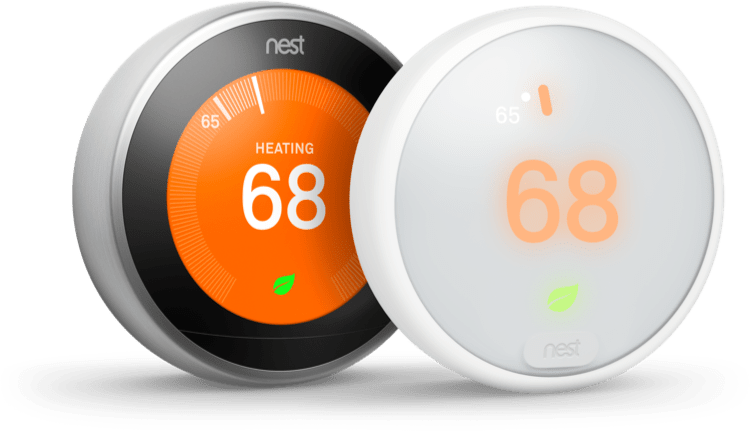 Control the comfort level of your environment and save energy at the same time –
With one press you can set the levels you want your home to maintain while you're away, as well as preparing the level of comfort you want when you return home. Adjust climate settings at the thermostat or through the user-interface from a touch screen or smartphone, allow temperature and humidity to adjust according to the season - even light the fireplace without ever leaving the couch. Remote monitoring of your climate control system is simple if you go on a vacation or need to leave unexpectedly...just think of the energy saving possibilities as well as convenience and comfort!
Adjust the thermostat remotely so you'll be comfortable when you get home.
Set specific temperatures in different rooms to keep the whole family happy.
Schedule shades to close at mid-day for effortless energy efficiency.
Forget to turn down the heat before you left the house? No problem. Access your system remotely and adjust it with one touch.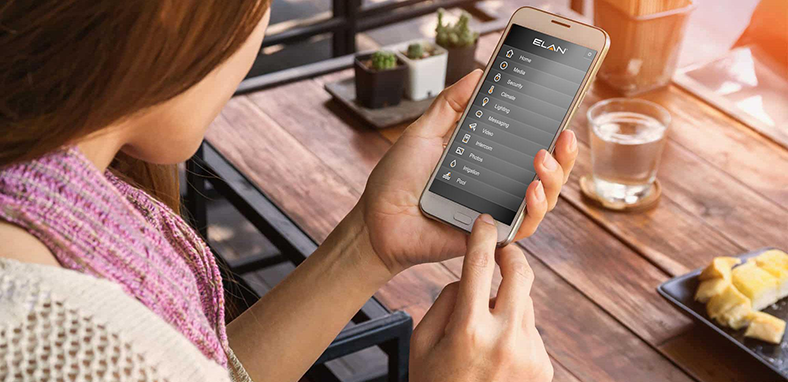 COMFORT AND CONVENIENCE
It's your castle, and now you can keep it perfectly comfortable with a single tap. Remotely control your air conditioning and heating thermostat, lighting control systems, and motorized shades or allow ELAN to cater to your preferences, maintaining the perfect level of comfort while you're home—and conserving energy when you're not.
PRO TIP:
CONSIDER USING A PROGRAMMABLE THERMOSTAT TO INCREASEENERGY MANAGEMENT AND REDUCE YOUR UTILITY BILL BYCUSTOMIZING TEMPERATURES BASED ON YOUR FAMILY'S SCHEDULE!